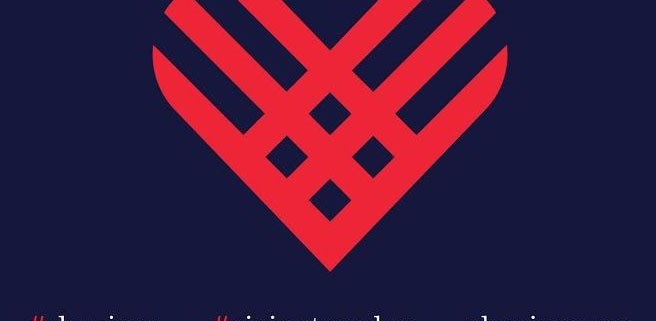 This Giving Tuesday, please remember to donate to Glass House Collective. We cannot do the work we care about together without your financial backing!
Last week we joined our community in giving thanks, even in the midst of challenges and loss. As we gathered with family to celebrate the Thanksgiving holiday, the Glass House Collective team was grateful for some specifics, and want to share our list as we gear up for tomorrow's #chagives campaign. Here is a list of the top 5 things the Glass House Collective is thankful for this year:
Our Kids. To celebrate the creativity going on here on Glass Street, Usher Raymond chose Studio Everything as a site to film part of his edition of State Farm's Neighborhood Sessions. We were so excited to tune in together to watch as the TV special aired Wednesday, November 23 on TNT! The kids who work with Rondell Crier at the studio were so excited when he came for the surprise visit! The special highlighted Usher and State Farm's efforts to revive music and arts education in Chattanooga.
Our Neighborhood. The more we get to know our neighbors, and listen to real input from them about priorities, the more we have to be thankful for! Glass Street is just one thoroughfare in the midst of East Chattanooga, but during big events like Glass Street LIVE or at regular Good Neighbor Network meetings, we keep catching the signal that this is a community ready for life to surge! We're also thankful to appreciate brand new views of this place via aerial footage captured by Kelly Lacey during Glass street LIVE, as well as new access to Sherman Reservation on fresh cut trails by our friends at the SECC!
Our Partners. We firmly believe in our success depending on fostering solid partnerships, which is why we've recently devoted time away from our regular work day to team up with Habitat for Humanity's volunteer crews as they focus in on the Glass Farms neighborhood for their Neighborhood Revitalization program. We also hear the excitement from local kids talking about the business learning happening on Wednesday evenings over at ArchWay. Recent guests touring to learn more about how to partner with us asked many questions about both ArchWay and Studio Everything, as they explored how best to lend their resources to our work.
Our Inspiration. We're thankful for work with inspiring artists right here on Glass Street, like Rondell Crier, our Studio Everything partner paving the way for mentor-relationships with budding artistic craftsmen like 2$ON and Christian and Amari. We also thrive on the infusion of life from seeing the work of outside artists and urban designers paving the way forward in the arena of community engaged design. Friends like Public Workshop's founder Alex Gilliam who came from Philly to design and build with kids at the Avondale Rec Center, and artists like Wayne White and Mimi Pond who have been working for months to create the awe-inspiring Wayne-O-Rama. The relationships these and many other artists foster here at GHC make ripples that continue to energize our specific work in this specific place.
Our Community. The list of organizations participating in the #chagives campaign this Giving Tuesday is a great reminder that we get to participate and do our work within a caring and responsive community, taking care of one another when painful tragedies hit home. It was great to celebrate and feast alongside partners at Causeway as a part of their citywide One Table feast. We also shared info and resources about how to best support those in our city hit with loss last week with the Woodmore Elementary bus accident and the Art120 building fire.
Happy Thanksgiving from Glass House Collective!
Additional Note:
Please remember to reach out tomorrow! Many are hurting after unimaginable loss, following the Woodmore Elementary Bus tragedy last Monday 11/21. According to the Times Free Press lines to donate blood were out the door at all area locations, directly following the accident. In the midst of grief, we're thankful for a community that cares and responds. Here's United Way's list of the best ways to continue offering help and support.
http://www.glasshousecollective.org/wp-content/uploads/2016/11/chagives.jpg
385
656
Tara Poole
http://www.glasshousecollective.org/wp-content/uploads/2019/03/ghc-logo-large-2.png
Tara Poole
2016-11-28 15:33:40
2018-06-11 17:10:49
Giving Tuesday at GHC!