How Can Renovated Building Facades Boost Morale and Investment in the Community?
BACKGROUND:
A welcoming, vibrant commercial district sends a powerful, positive message about a community. Glass House Collective was founded to bring life back to Glass Street and Glass Street back to life. We are working to restore Glass Street's unique, historic facades—improving storefronts one building at a time to lend a critical sense of place and ownership to the area. We believe that this is an important part of bringing business and investment back to East Chattanooga.
NEED:
The commercial corridor of Glass Street was lined with worn and boarded-up buildings that needed improvements in order to inspire more development, and make the area a viable candidate for business use.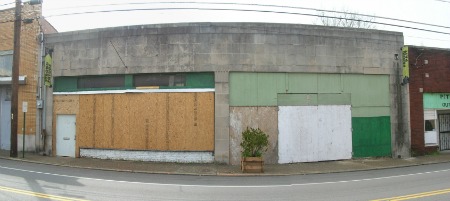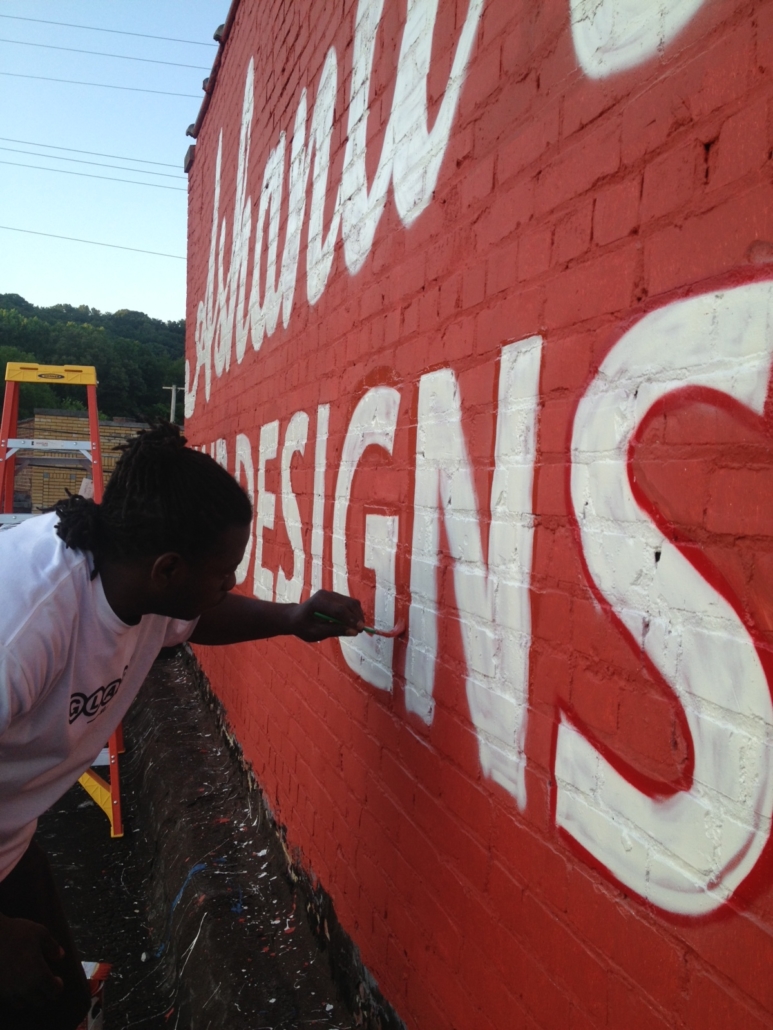 VISION:
With the decline of commercial boom in the Glass Street area came a stigma that had been held on by business owners and investors for years, and so the area continued to reflect this lack of economic interest. The building facades along Glass Street held on to the memory of a vivacious business corridor, and with a little investment from this project, GHC hoped to renew the buildings, reinventing how people viewed the area and bringing  more investment and economic opportunity.
WHAT WE DID:
Glass House Collective offered a 2:1 matching grant opportunity for façade improvement projects along the Glass Street commercial corridor in 2013. After the properties were approved for the program, local architect David Barlew created schematic design drawings and acquired cost estimates for the renovations. He then partnered with City of Chattanooga Director of Multicultural Affairs James McKissic to ensure that minority and women-owned businesses would have a chance to bid on the construction of this project. Glass House Collective and the City's Office of Multicultural Affairs hosted a free, non-mandatory, pre-bid meeting open to the public to announce the project and field questions from the attending Contractors. Contractors, subcontractors, and product suppliers filled the first floor of Glass House Collective's headquarters on Glass Street to learn about the project, review the in-process drawings, and submit their questions. 
The three locations of the renovated properties are:
2200 Glass Street

2432 Glass Street

2523 Glass Street
Renovation work included partial building demolition, building component removal, salvage, minor roof patching and repair, rain leader construction, aluminum entrances and storefront installation, masonry repair and patching, masonry construction, porcelain tile installation, metal framing, gypsum board installation and finishing, poured-in-place concrete construction, concrete finishing, minor electrical work, exterior painting, lighting installation, and awning installation.
Following the conclusion of Glass House Collective's facade improvements, we were thrilled to see other property owners investing in their buildings. The owners of H&R Block and Ashanti Hair Designs, two long-standing businesses on Glass Street, both completed their own improvements to their buildings.
PARTNERS:
City of Chattanooga