Can Gospel Music Inspire Art and Connection in a Community?
May 24, 2014; September 27, 2015; April 22, 2017; November 3, 2018
BACKGROUND:
Gospel and folk art is an important part to a small southern community like Glass Street, which is why we at Glass House Collective invested in our local gospel choirs, solo musicians, poets, and entertainers to showcase their talent and voices. Each year this event gathered 200-300 people, and in 2018 we decided to merge it with the annual Glass Street LIVE block party. The event has taken place in a different location each year: at the GHC community space on the corner of North Chamberlain and Glass Street in 2014, in the space beside 2409 Glass Street in 2015, at 1901 Roanoke Avenue in 2017, and at the corner of Glass Street and Dodson Avenue in 2018.
Need:
To bring together people in the Glass Farm District and those in the surrounding areas, GHC garnered funding from the Tennessee Arts Commission each year and partnered with folklorist Liza Blair in 2014, Marcellus Barnes in 2015, 2017, and Deborah Bledsoe in 2018 to identify the performing artists and produce the event.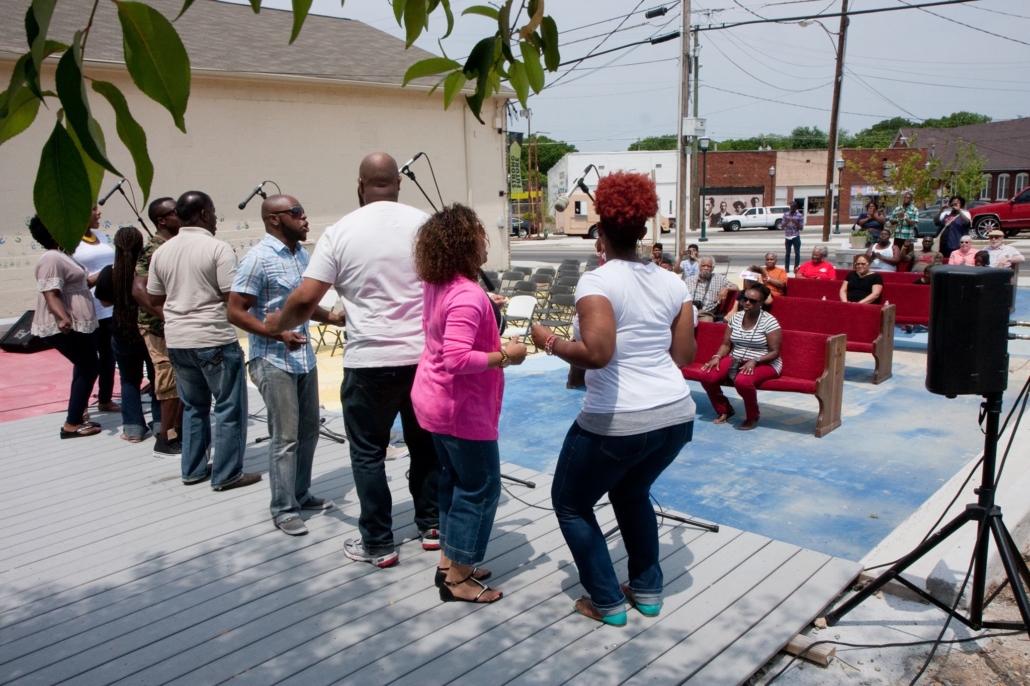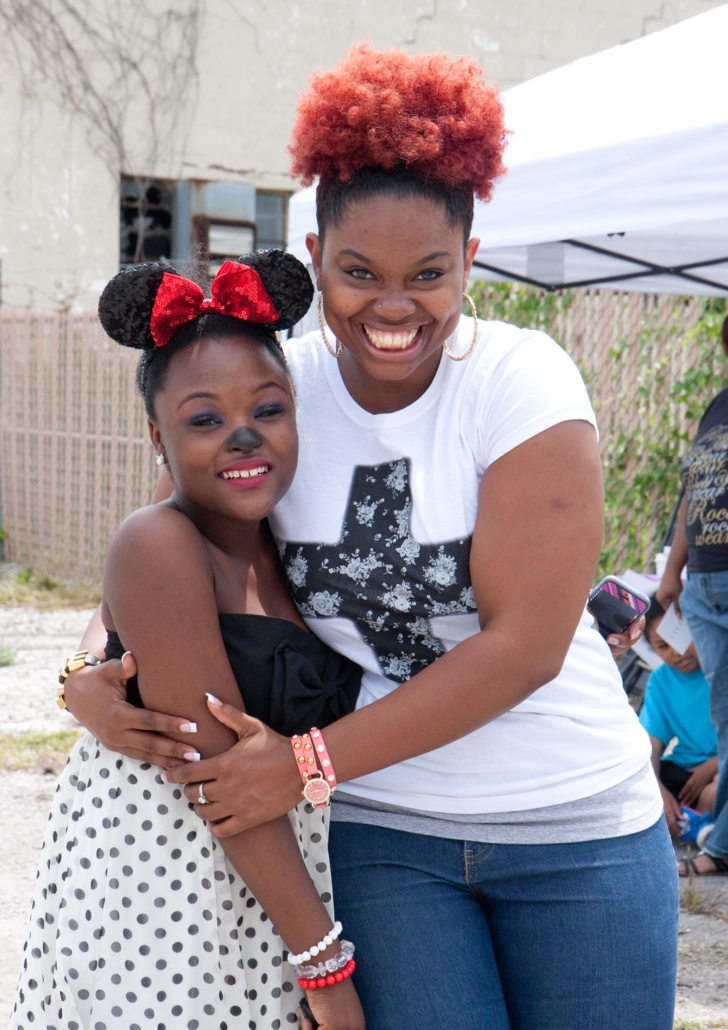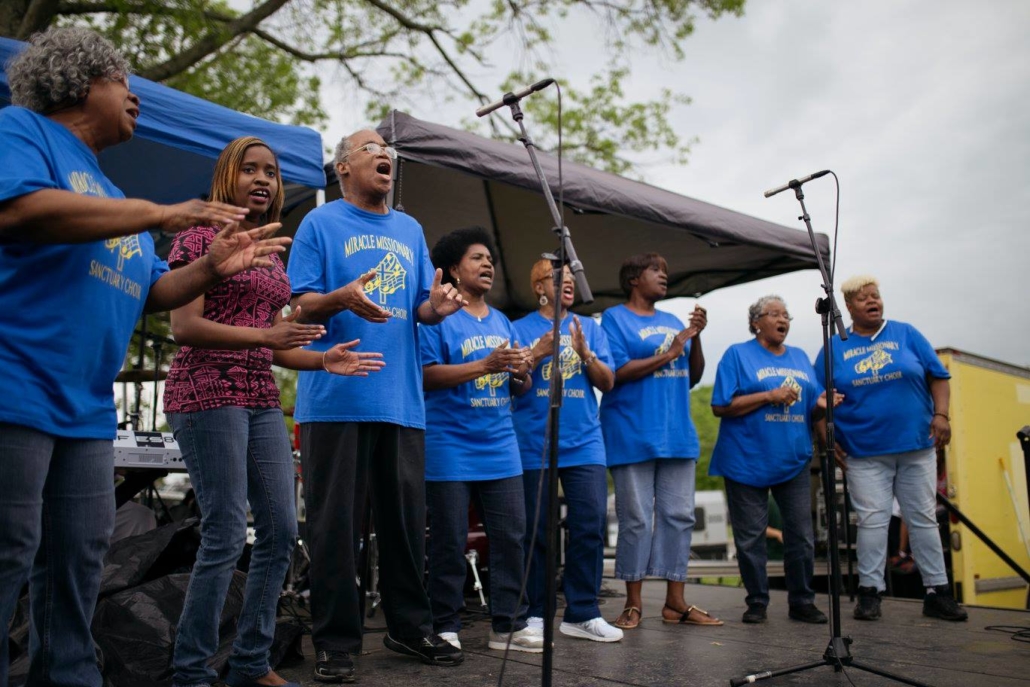 VISION:
The event has been successful in garnering community residents and allowing those in the greater Chattanooga area to experience a true taste of the Glass Farm Neighborhood. Through Gospel on Glass, the residents have shared their personal cultures and created a unique, inclusive, collective one that represents the community far better than the overlooked, poverty-stricken area many outside the neighborhood believe it to be. The event has also created economic opportunities for local vendors, restaurants, and markets that showcased booths or run their businesses in the area. The community was brought together to recognize the importance of gospel and folk art, and to dance, praise, and fellowship in this extravagant performance.
Artists:
Mt. Canaan Baptist Church Voices of Triumph (2014)
Olivet Baptist Church (2014)
Orchard Knob Baptist Male Choir (2014, 2015)
Terra Vista Baptist Church (2014)
Worlds Church of the Living God (2014)
Urban Artformz Institute–poetry, live paintings (2014)
Trish Rutledge–emcee and comedian (2015, 2017)
Larry Hurston and Genuine (2015, 2017)
Marcus Price (2015)
Pastor Jo and Team Judah (2015)
Tiffany Coleman (2015, 2017)
Hawkinsville Mass Choir (2015)
Antoine Boynkin–poet (2015)
Trent Williams and Renewed (2015, 2017)
Eula Gibson (2015)
Virtuous Church Praise Team (2015)
Jarvis Manifee and Peculiar Praise, Chozen (2015, 2017)
Marcellus Barnes and VOT (2015)
Darius Ware and IPMC (2015, 2017)
Pastor Corey Prather and High Praize (2015, 2017)
G3 (2015)
Rock Island Church Mass Choir (2017)
Carlos and Jenelle Drake (2017)
Ashley Brison (2017)
The Spiritual Highlights (2017)
Justin Ratford (2017)
The Dance Ministry of Ms. Kassala Dorsey (2017)
Miracle Baptist Church Mass Choir (2017)
Jarrod White–drummer (2017)
Eddie Heyward–drummer (2017)
DJ "Big Bam" Gates (2017)
Machelle Booker (2018)
Michael Mitchell (2018)
Denise Robinson (2018)
Robin Angel (2018)
George Maffet (2018)
Louis Bledsoe (2018)
2 Deep Within (2018)
Partners and Funding:
Tennessee Arts Commission (2014, 2015, 2017, 2018)
Community Foundation of Greater Chattanooga (2014)
Deborah Bledsoe (2018)
Marcellus Barnes, Unity Performing Arts Foundation (2015, 2017)
Liza Blair (2014)