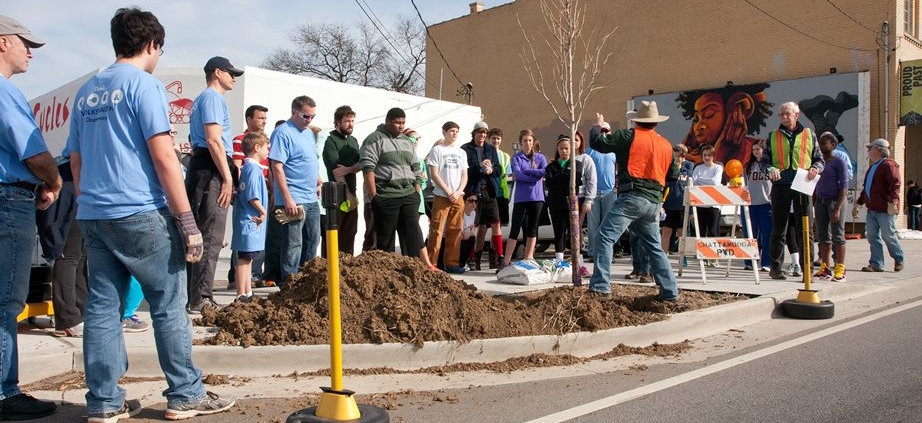 New street lights, sidewalks, and now trees!  On Saturday, March 8th, Glass Street residents and volunteers planted18 trees along Glass Street and picked up trash in the surrounding areas in collaboration with National Arbor Day.
The morning began with a detailed learning session from the City Forrester, Gene Hyde, who shared information on the types of trees and the proper way they should be planted into the soil.
With the help of all the volunteers including students from area schools, Volkswagen employees and City of Chattanooga employees, in less than two hours, 18 beautiful trees had been planted along Glass Street.
Seeing everyone get their hands dirty planting trees on a Saturday morning, only further emphasizes that trees really can unite a community!
Outcomes:
Over 200 volunteers
18 planted trees
over 20 Volkswagen employees
7 of City Employees
50 student volunteers
over 20 heavy duty shovels
Media
Photo album can be viewed here.
http://www.glasshousecollective.org/wp-content/uploads/2014/05/1922456_675787882484294_805207965_n.jpg
538
922
Teal
http://www.glasshousecollective.org/wp-content/uploads/2019/03/ghc-logo-large-2.png
Teal
2014-05-15 18:47:05
2020-05-22 21:16:48
Tree Planting Volunteer Day