blog takeover + reflection
featuring erika roberts, ghc creative strategist
Erika Roberts is a creative force. With words written and spoken, she brings power to her art using her strongest tools: language and love. In this new blog takeover series, Erika not only gives us a look into what it's like to be a collaborator forced to work from a distance during a global pandemic, but she'll also introduce the GHC team through the lens of the shutdown later in the series.
___
As I wrote to you last week, these next entries will be based and  inspired by the conversations that I am having with my teammates at GHC.
These conversations are vulnerable by nature and passionate because of the work that we do. 
Monday I was able to sit down with the leader and director of Glass House Collective, Teal Thibaud. She and I have grown to become friends over these last couple of years. We sat together on her porch sipping Hibiscus tea and it began. 
I explained in the previous blog, "The Shift" that I chose a word for each person to expound upon and write something. 
Teal's word was strength. I chose that word for her as she was super strong and instrumental in the collective's positive "snap forward". I don't feel like there's a snapback anymore. Snap back to what, anyway. We have a new normalcy (ugh cliche) to face. Teal had to first take care of herself and family then she reached out to the team.  We needed to know if we were still a collective or if we were being dismantled like an old abandoned car. 
We were still a team but with individual concerns about our survival and livelihood.
I knew that I was still a Creative and still a poet but was I doing any of this with GHC? 
Teal showed strength in leadership by keeping our meetings on Tuesday. She showed compassion by checking in on us in those first  meetings.  
 In those early meetings we realized that we still had meetings, engagements and projects on the calendar that now needed to be addressed. We had to put things on hold and focus on the needs of the community.  We began talking through what that looked like. How could the collective now be of absolute help at this time? Teal began making a list of resources and we added on to them. We quickly realized that internet hotspots were needed. We also recognized that digital equity was a major barrier. We began to address and think through some basic needs.  Was there a need for food, gloves or masks? 
Teal began pulling together leaders and residents along with other orgs in the city for a virtual noon lunch meeting. We have these Zoom meetings every other Wednesday at noon now.   It was an answering response to ensure that we keep the community involved. As the weeks progressed new needs sparked new projects. 

These projects came from the needs and the desires of the community. The success of these projects relied on neighbors getting involved. We worked hard on these projects and came up with several more. 
We also had projects that began before the quarantine and are now  being heavily changed by the positive practices of safety and by the racial unrest that has become more noticeable. Race relations have always been a thing, no matter where you live. We are just segregated in homes and tethered to the news. We don't have much of a choice except to just feel it. 

With so much death of innocent Black people over many  years, I had become numb at times when I would hear of another one gone. I would strategically put those things to the side and try to function in a white world that expects mE to show up and out no matter how much I am hurting over these terrible losses. I hadn't allowed myself to really experience the rage since the murdering of Trayvon Martin. Back then my son was his age and it felt too close to home. 
I found peace in the fact that Teal was experiencing some of the same heavy feelings that I was experiencing, especially since she is white. Seeing how the death of Ahmaud affected her made mE rethink my coping process. My numbness was rightfully felt but I knew that staying that way was not healthy for mE or the movement. It was refreshing to know that someone understood my numbness through the understanding of their own pain. 

We went into the shutdown with the unnecessary death of 2 Black people.  
We saw the video of Ahmaud Arbery being killed  in May then turn right back around to see the video of George Floyd being murdered by someone sworn to serve and protect. It took mE a while to watch his death on video. When I finally sat down to watch it…I cried and vomited. This video made MY body physically react. It was rejecting what my eyes had seen. It is very interesting that 2 of these deaths happened before we were in complete shutdown. This speaks to the obvious fact that the system was broken way before isolation could spotlight its cracks.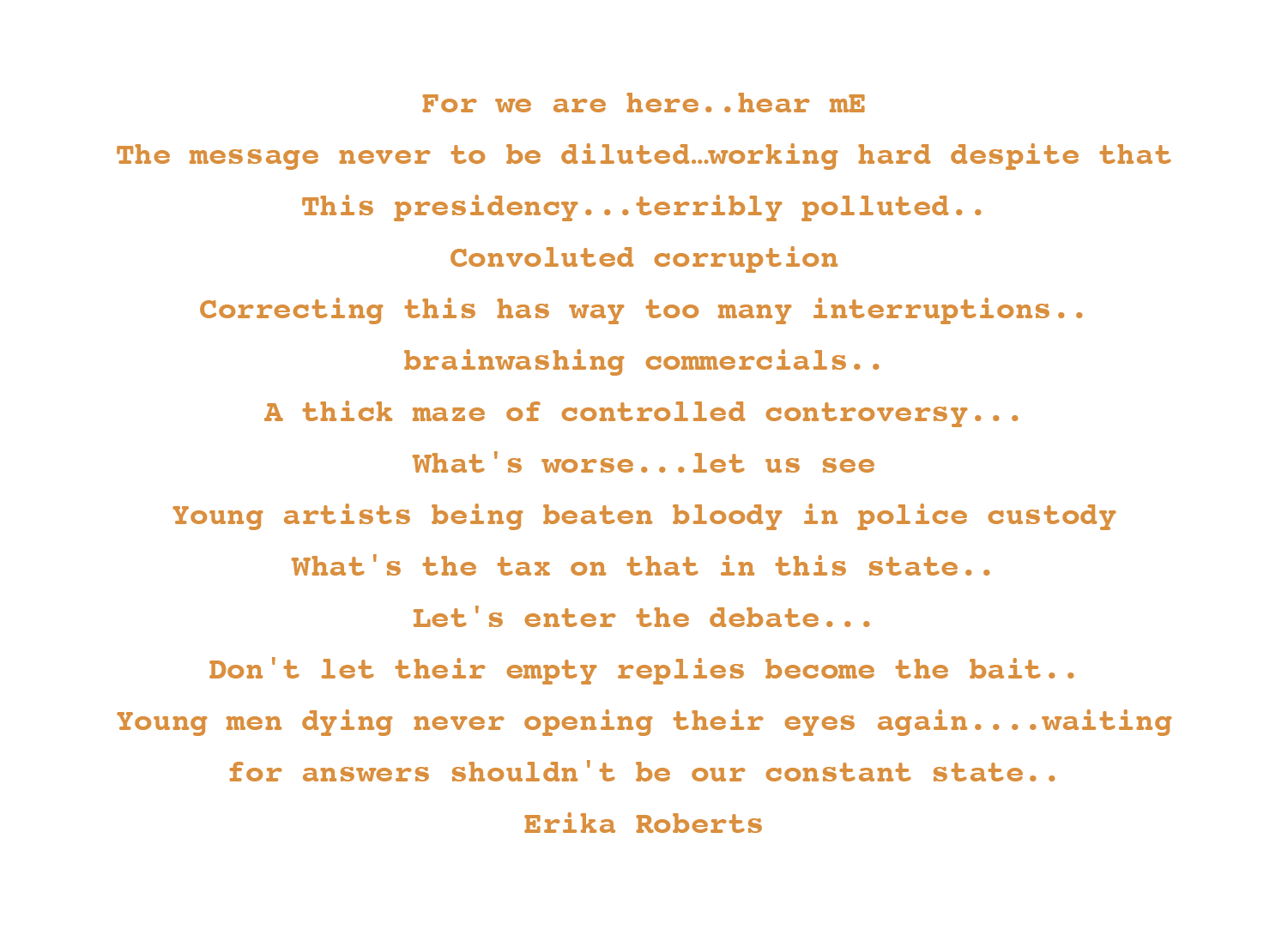 The Collective felt this pain deeply. We cried on Zoom calls.  
We vented about racism and Coronavirus because these are the 2 pandemics that have killed many. Racism has had 400 years to matriculate and find new ways to hide its presence. 
The Coronavirus has had 8 months to grow and has safely divided us up. 
Teal and I both questioned: 
What if we worked as hard, with the same  energy and tenacity to cure racism as we have for finding a vaccine for the virus. 
Teal said it best when she said:
It doesn't matter how many books on race you've read. If you are not using that knowledge and stepping out of your comfort zone, you should have just joined a book club. The work must be done for there to be better race relations. Read the book BUT follow it through. 
As a mother and grandmother of 2 boys and 1 on the way, I cannot imagine running a nonprofit and having an amazing 2 year old. Teal is doing this with grace and intentionality. She spoke to mE about how  this feels like she has 2 kids, a 8 year old (GHC) and a 2 year old. Both are growing and going into directions that she didn't expect.  The evolution of GHC has made the work more important and more purposeful during these moments. Having a leader that admits to not knowing all of the answers but yet still leads is a great comfort. 
As she and I talked on her porch amongst her plants and my Palo Santo incense smoke, we both acknowledged how vulnerable this conversation was. We also agreed that this interview could spark  another project and endless conversations. 
With each new blog inspired by one of my teammates, this poetic picture will grow.
Thank you yet again for taking the time out of your day to read my thoughts..
See you next Friday…go create something this weekend.
Erika