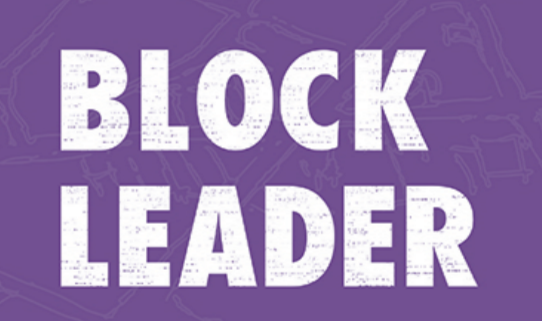 Residents Step Up to Support Community as Founding Members of the Glass Farm Block Leaders
May 12, 2016 (Chattanooga, TN): On Saturday, May 7th, Thirteen Glass Farm Residents became the founding members of the Glass Farm Block Leaders, a group of volunteers who will keep their residents informed and involved in neighborhood and city-wide activities; serve as liaisons between the residents and the neighborhood association; and as ambassadors for new residents on their block.
Glass Farm lies in the heart of the 37406 zip code and is one of the oldest neighborhoods in the City of Chattanooga. Blight along with high crime rates in recent years has created an environment where many residents do not feel safe but still have a strong love for their community. These residents are taking a stand to restore the beauty and the safety of their neighborhood block by block.
Dr. Everlena Holmes, a resident of Glenwood, established the Glenwood Block Leaders in 2008 and serves as the Coordinator of that group.  In 2015, she established the Avondale Block Leaders.
The Glass Farm Block Leaders will be promoting:
Physical Revitalization of their block by reporting code violations including overgrowth and neighborhood cleanup events.
Neighborhood Safety by reporting and monitoring vacant houses and suspicious activity.
Social Revitalization by welcoming new residents and connecting neighbors to each other at block parties.
Community Empowerment by informing residents of events, community meetings and organizing voices for area concerns.
Glass House Collective, a non-profit working to bring life back to Glass Street and Glass Street back to life through artist and resident led initiatives, serve as sponsors of the Glass Farm Block Leaders.
The founding members are just the beginning of the Glass Farm Block Leaders.  The founding members of the Glass Farm Block Leaders include: Maria Bradley, Frank Bryant, Melanie Esquire, Jeffrey Evans, Danna Forester, Audrey McClure, Thomas Miller, Amanda Mitchell, Timothy "TJ" Mitchell, Johnny Pattman, Janette Richie, Belinda Thronton, and Glenda Welcher.
Dr. Holmes, with the assistance of Good Neighbor Network, Habitat for Humanity, and Glass House Collective, hopes to get a block leader(s) from each of the 29 streets in the Glass Farm Neighborhood. This summer, groups will continue to canvas with local students and organizations to recruit more volunteer Block Leaders. If residents and other neighborhoods are interested in learning more about how to establish a Block Leaders group for their neighborhood, they can reach Dr. Everlena Holmes at emholmes@epbfi.com or calling 423-622-0974.
http://www.glasshousecollective.org/wp-content/uploads/2016/05/Screen-Shot-2016-05-11-at-2.59.56-PM.png
448
542
Teal
http://www.glasshousecollective.org/wp-content/uploads/2019/03/ghc-logo-large-2.png
Teal
2016-05-11 18:59:19
2016-05-11 18:59:19
Founding Glass Farm Block Leaders