Can Artists Revive and Inspire a Community?
BACKGROUND:
Glass House Collective aims to equip individual artists with a diverse set of tools to demonstrate the power of creativity in the context of the commercial corridor. We began with the recruitment of artists and artisans to activate unused historic buildings along Glass Street as studios for production, instruction, demonstration, and collaboration.
NEED:
Our goal was to develop a creative district on Glass Street through artist-led and community-involved projects to catalyze redevelopment in East Chattanooga. We commissioned these artists to install a series of creative projects in the public realm, getting people out of their homes and cars and into transformative experiences.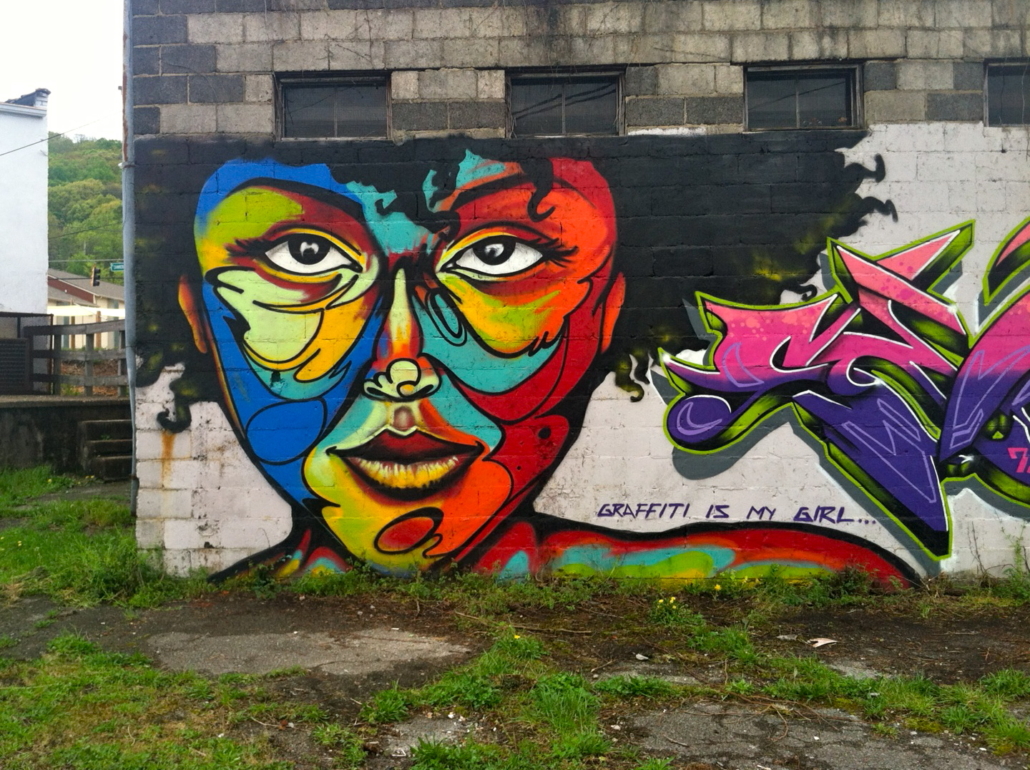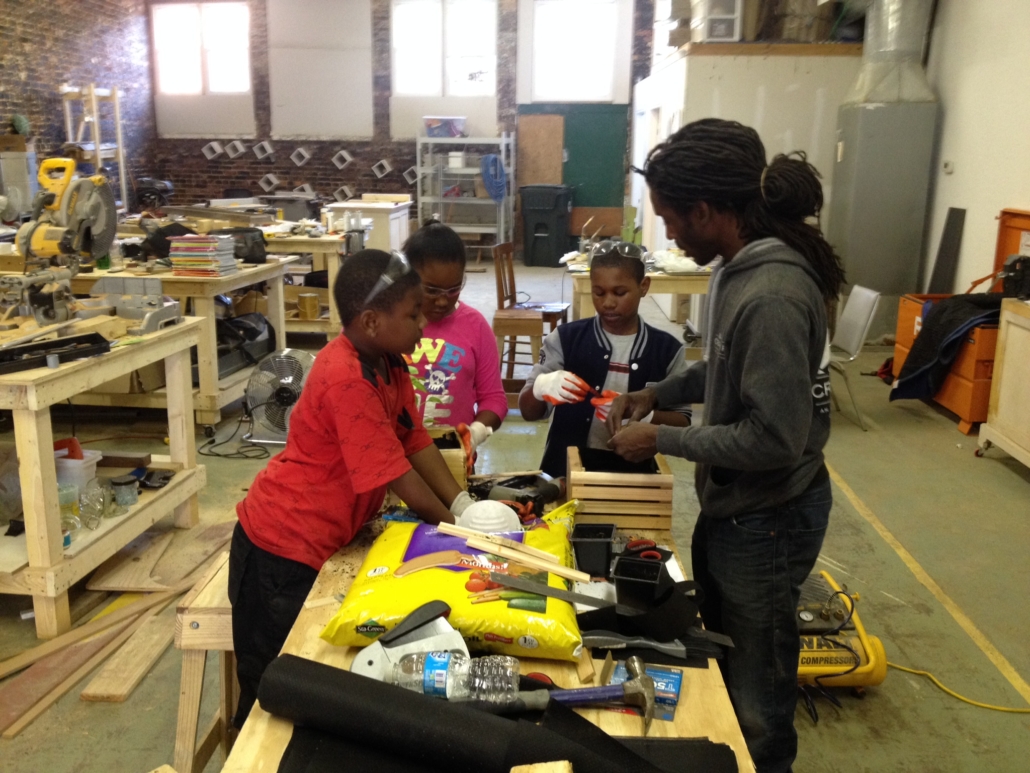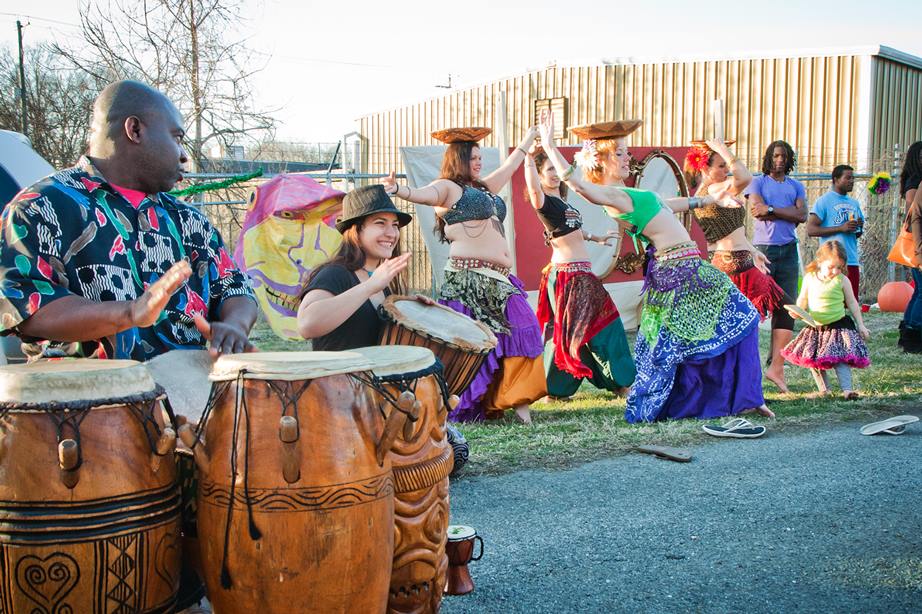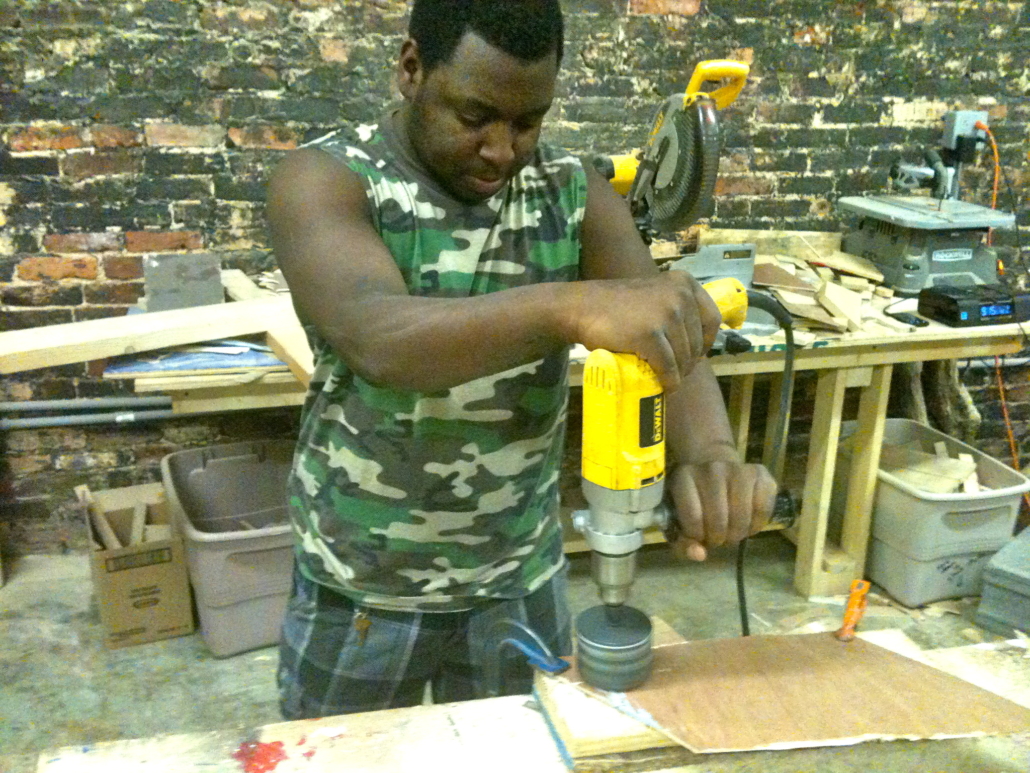 WHAT WE DID:
Glass House Collective commissioned three local artists and artisans during the Creative Placemaking program, funded by the Educational Foundation of America, to direct their art form and talent towards East Chattanooga between 2013 and 2014. They were each given $30,000 to start their studios and start inspiring. These artists were selected by a team of judges representing various art disciplines and community arts organizations, based on their ability to use their art discipline to best address priority areas identified by resident stakeholders: community engagement for all ages, neighborhood safety, and beautification. 
Studio Everything by Rondell Crier– A studio space for art-making, consultation, craft workshops, skill building programming for youth, and a conceptual art installation that fosters dialogue about the loss of life in the community.
Urban Artformz Institute by Eric 'Seven' Finley– A studio space for urban art instructional workshops such as spoken word poetry, urban street dance, street art and fine art. 
Moving Forward Dance Studio by Rebekah Mawuko– A studio space for instructional classes in cultural dances, yoga, creative movement, tap/jazz/ballet, musical theatre and percussion music. The space was also used for master classes, community performances, interactive lectures and demonstrations. Students were trained to participate in paid performances in and around the Chattanooga community. 
Each of the artists were successful in utilizing their studio spaces to attract artistic talent from other corners of the city to Glass Street. Moving Forward Dance Studio brought modeling and acting instructors, costume designer and choreographer, and local acting/dance instructors. Urban Artformz Institute brought spoken word performers and lyrical and urban hip-hop instructors. Studio Everything brought skilled wood workers and craftsmen in for workshops and community projects. As a result of these connections, there was increased interest in Glass Street as a place for artists to connect and work.
VISION:
These artists succeeded beyond our expectations in offering activities for the community and engaging them in work that's therapeutic and creatively stimulating. They not only taught residents about their prospective art, but personal skills, about culture, and how to create sustainably.