How Does Investment in Homes and Property Impact the Livability and Safety in a Community?
BACKGROUND:
In April 2015, Glass House Collective hosted the Next Big Thing Urbanism Workshop, bringing local residents and business owners together with planning and design experts to come up with creative solutions for community needs. One of the needs that community members expressed again and again was residential improvements. Knowing that our organization lacked expertise in home repair, we recruited Habitat for Humanity's Neighborhood Revitalization Program to Glass Farm.
NEED:
While landscaping and home improvements are included as a small scale project in our How To Guide #2 that residents could participate in, we realize that major improvements on houses in the neighborhood was necessary, and required an investment many residents may not be able to provide. Large repairs would not just impact the aesthetics, but the safety for residents living in these homes.
WHAT WE DID:
We started our residential program by utilizing Glass House Collective's mobile bike cart, conceptualized and built by local artist Rondell Crier. This community engagement process allowed us to create relationships with homeowners and build trust between GHC and residents. 
In September of 2015, Chattanooga Rugby Club volunteers made exterior home improvements to porches and yards. That's when we realized that in order for this program to become what it was intended to be we needed to partner with another residential-focused identity. We could not do this work alone. Improving landscaping for homeowners was important and helped increase the vibrancy of the block, but the bigger challenge weighed heavily on us. These homeowners needed more assistance than we could give them. A few homeowners were without A/C, their roofs were rotting, porches falling in, etc. 
That's when we successfully recruited Habitat for Humanity's Neighborhood Revitalization Program to the Glass Farm Neighborhood after years and years of discussions and wishful thinking. In addition to home repairs, Habitat committed to landscaping projects and community outreach.
In June of 2016, Glass House Collective and Habitat for Humanity launched their partnership at a press conference during a community event coined 'Beautification Blitz.' Over the next three years, Habitat for Humanity and GHC partnered on two more Beautification Blitzes, in addition to a number of other community events and resident surveys. Habitat completed home and commercial repairs, supported neighborhood leadership efforts, participated in Glass Street LIVE, and built long-lasting relationships throughout the community. They organized Neighbor Labor days, where residents volunteered to help with their neighbors' renovation projects, which became one of the most successful community-building ideas we've ever been a part of. 
Other partners that contributed funds and volunteers throughout the years and across several projects included Keller Williams realty (over 60 volunteers), and Lowe's ($56,780 and volunteers), who came in and spent an entire day in September 2017 building two new homes and repairing seven others.
In 2018 and 2019, Habitat staff and volunteers installed Neighborhood Pride banners for residents, as part of a campaign in collaboration with Studio Everything and funded by the Lillian Colby Foundation. Residents and business owners gave their input about what in the neighborhood makes them most proud, which was then displayed on a variety of flags and banners that hung on almost 75 homes and buildings around the community. 
One of their commercial projects was assisting with the renovation of the building that now houses Glass House Collective's office on North Chamberlain.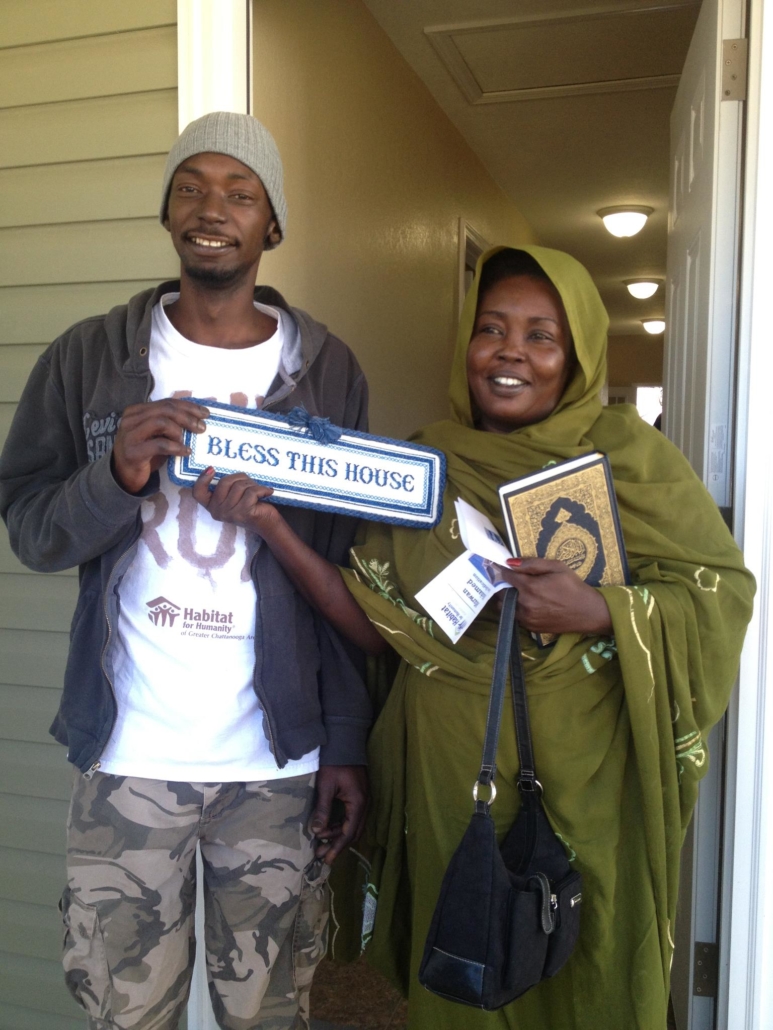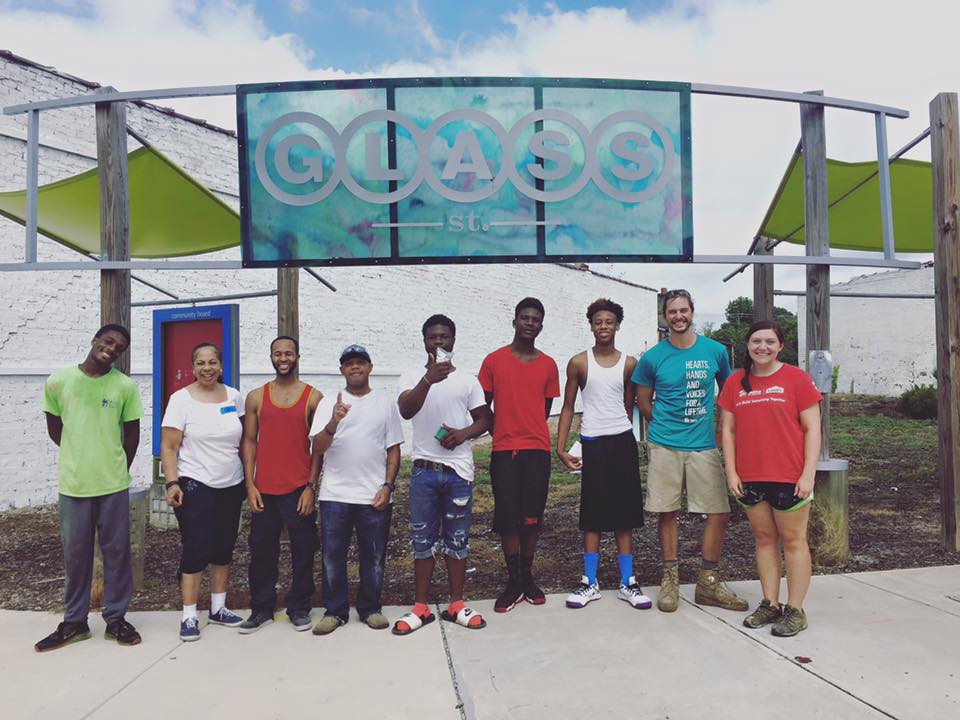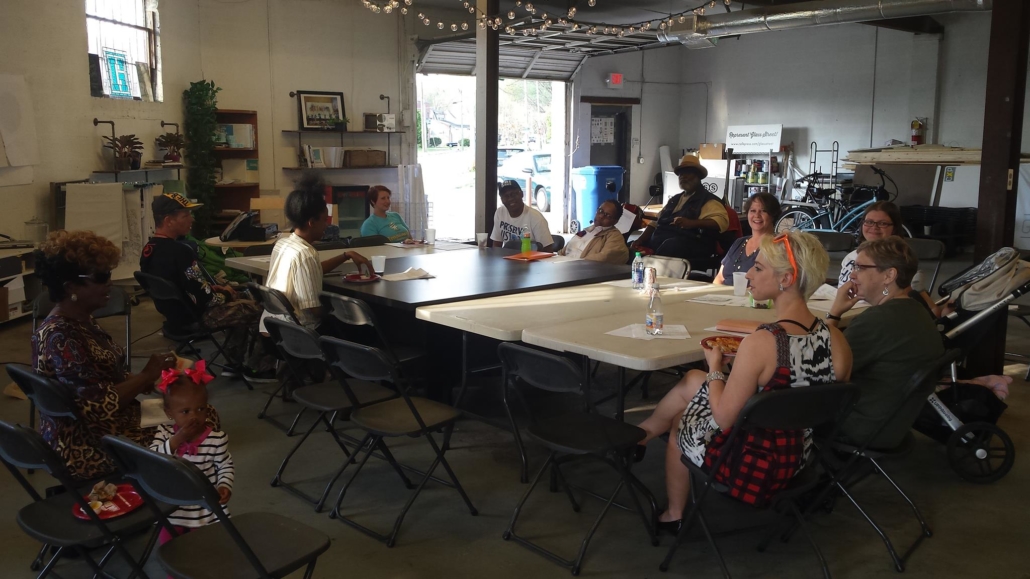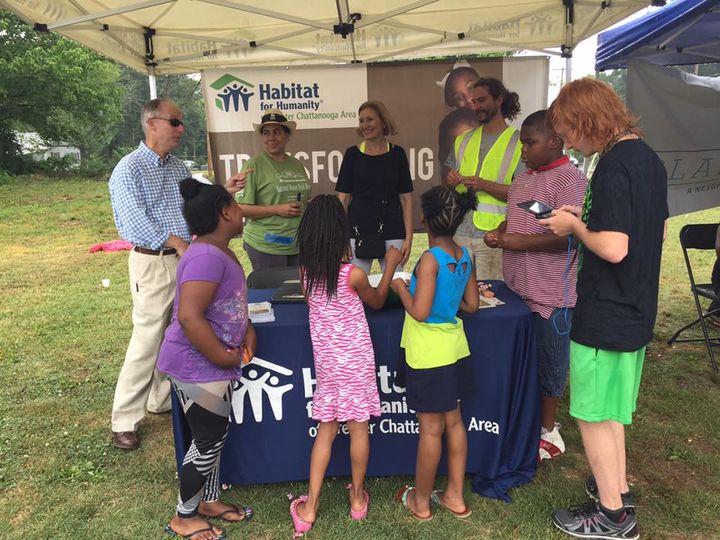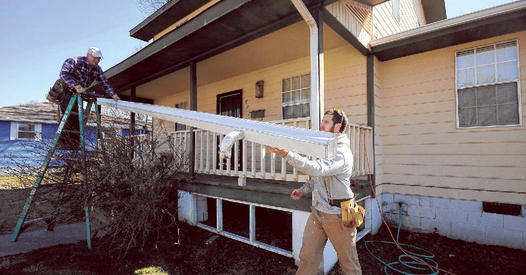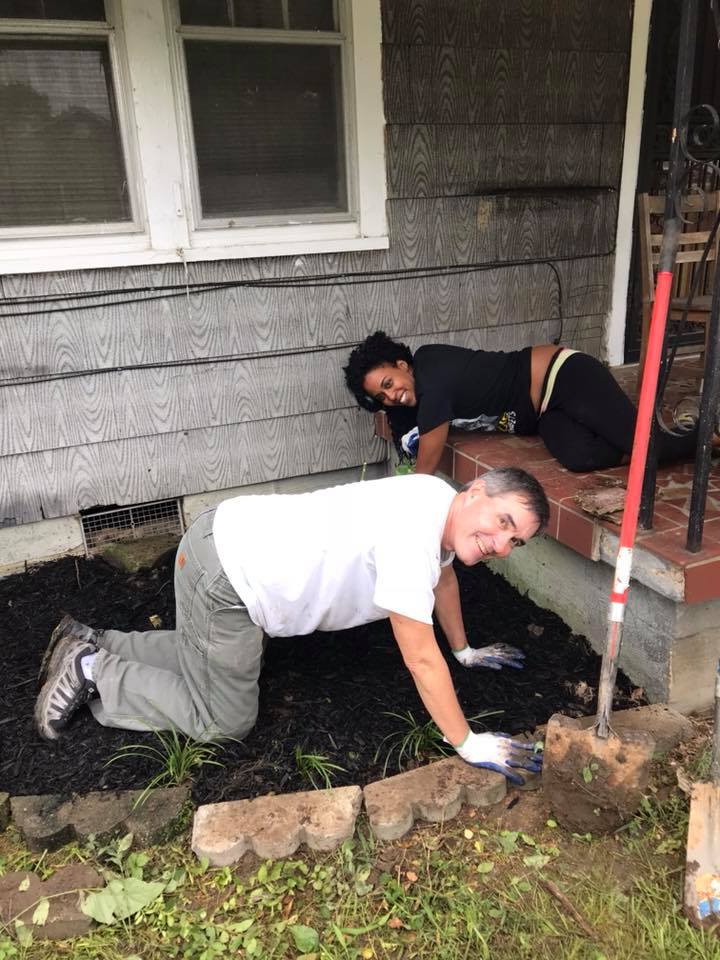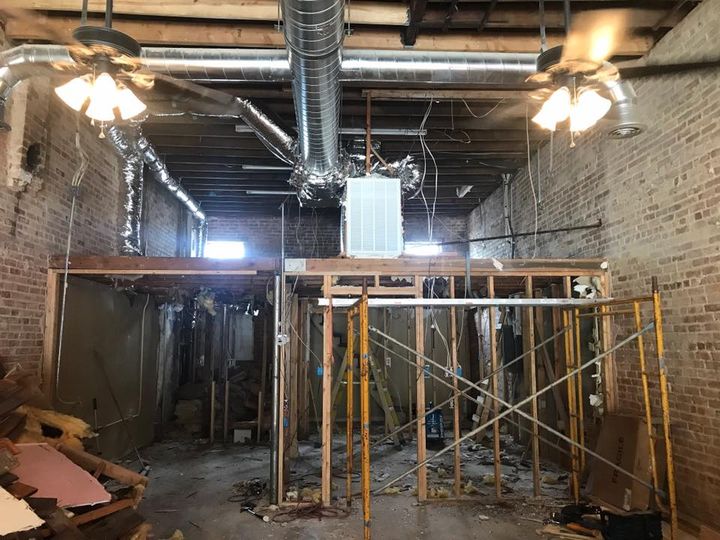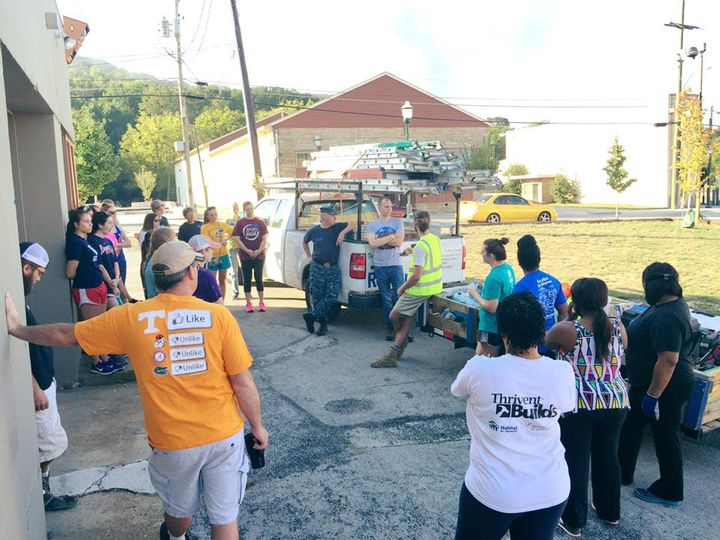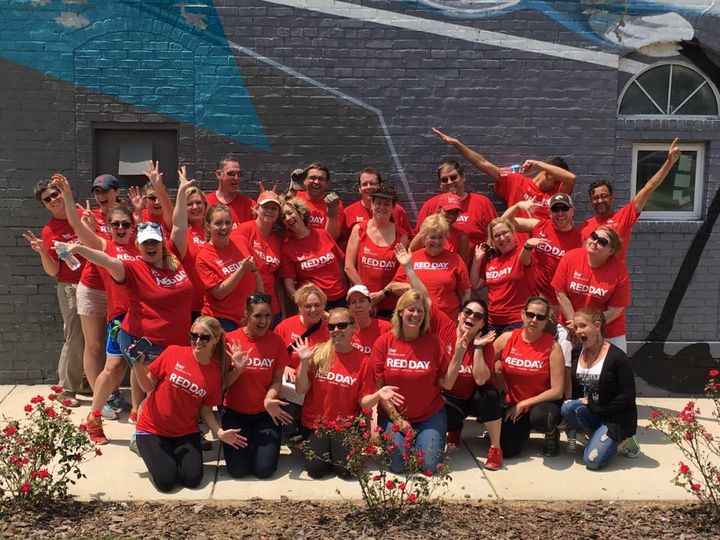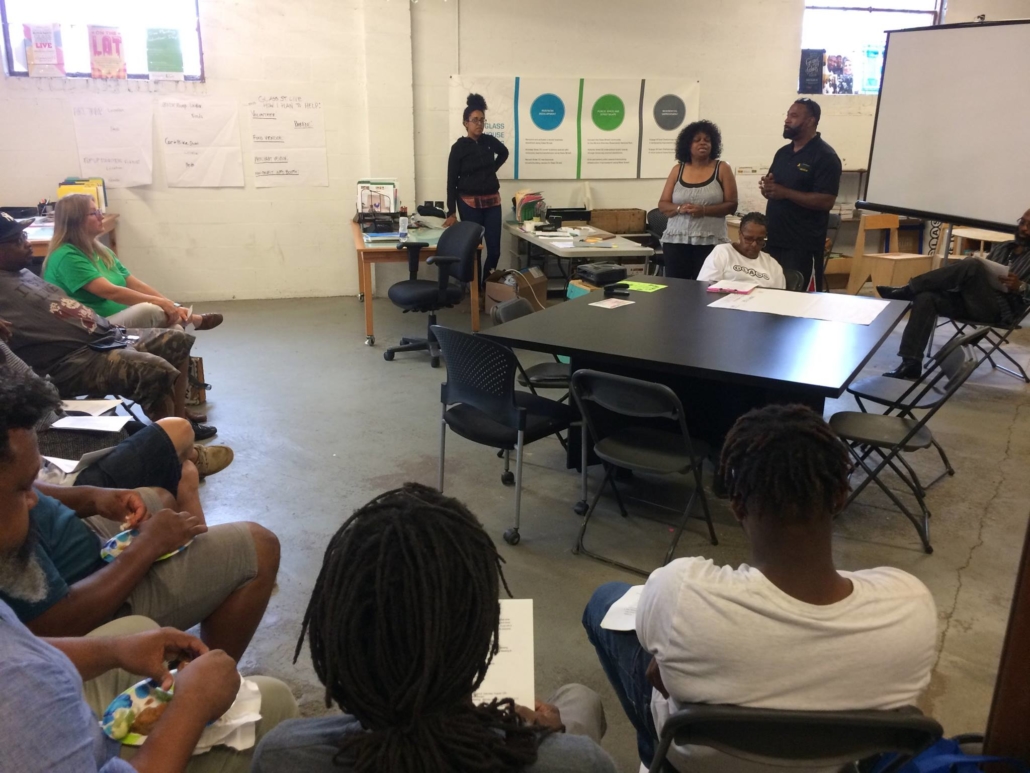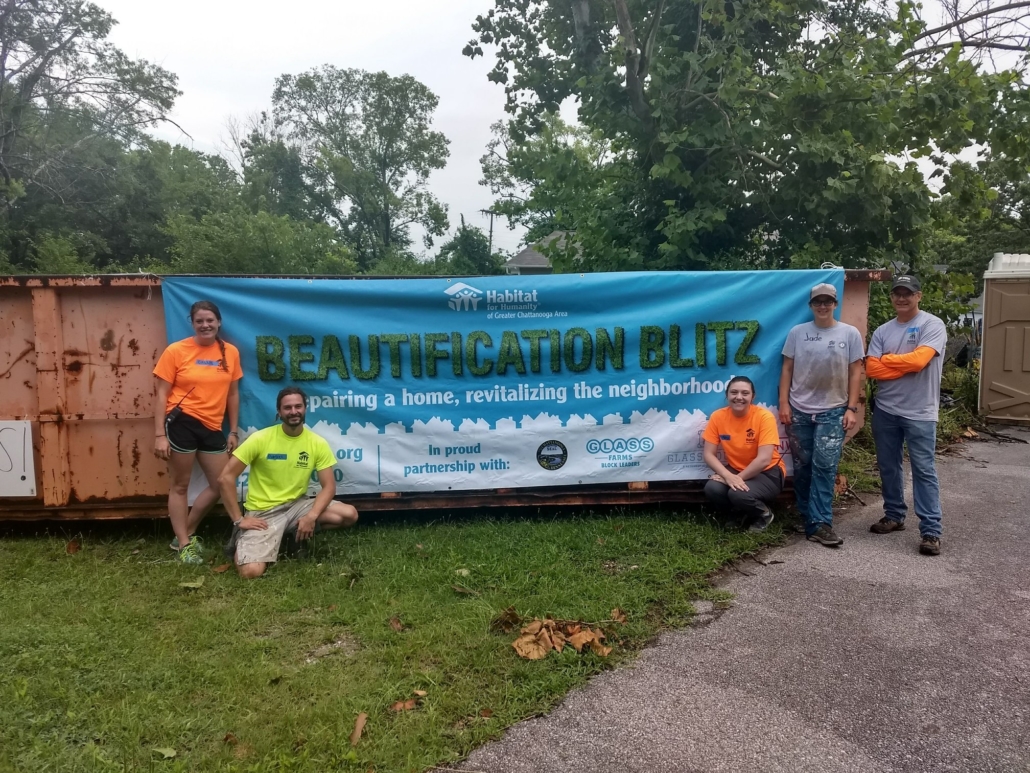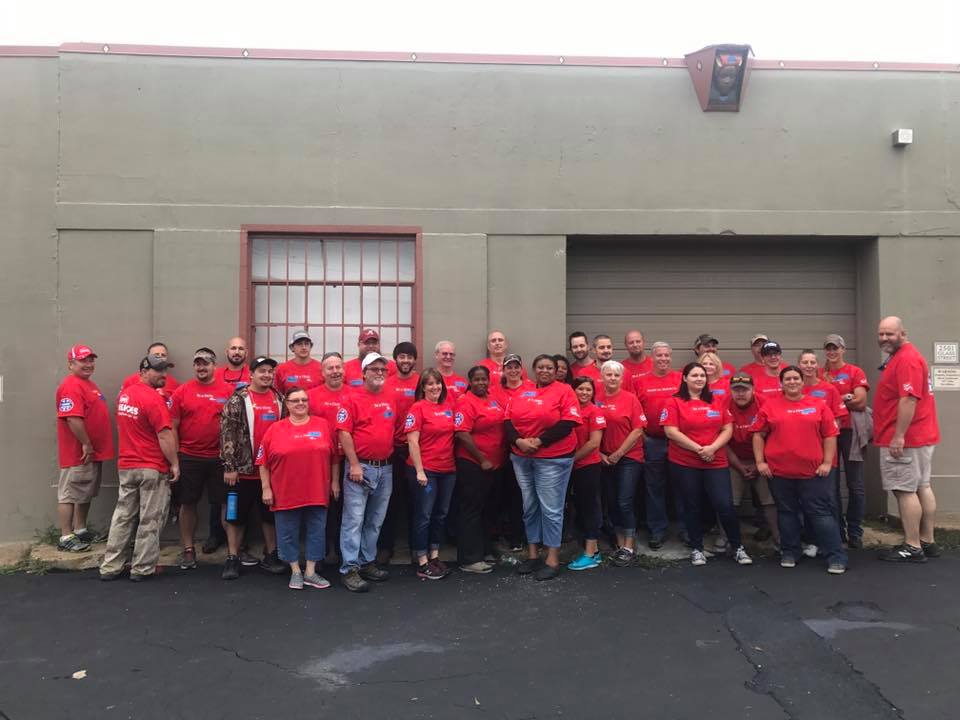 VISION:
The 2 year project inspired change and fellowship in the neighborhood, as evident by the number of volunteers willing to help their neighbors. The investment of time and money by the organizations and volunteers will have a lasting impact on the community, and something we will be reminded of every time we drive through the neighborhood, and every time GHC staff enters our headquarters, filling us and the residents with an enormous sense of pride.
OUTCOMES:
$1,000,000 invested in Glass Farms Neighborhood by Habitat for Humanity (16-19)
Neighborhood Initiatives/ Events
2,000+ volunteers in the neighborhood
Held 2 Neighborhood Celebration BBQs
Hosted 1 Town Hall Meeting
Began a monthly resident volunteer day
Recruited Block leaders 
Canvassed for neighborhood directory
Participated in 3 Glass Street Live! Events
Neighborhood Evaluations 
Conducted 5 Neighborhood Evaluations
Neighborhood Beautification
Held 3 Beautification Blitz events
Cleared alleyways
Neighborhood trash sweeps
Trail maintenance/ sign project
Pocket park repair and clean-up
New Homes
6 homes built 
$600,000 directly invested
Home Repair
20 Critical Home Repair projects (< $20,000)
11 A Brush With Kindness projects (< $2,500)
$175,000 directly invested
Commercial Repair
15 projects
1 Rehab
$10,000 invested
http://www.glasshousecollective.org/wp-content/uploads/2018/03/IMG_1806-e1521484226215.jpg
675
900
Tara Poole
http://www.glasshousecollective.org/wp-content/uploads/2019/03/ghc-logo-large-2.png
Tara Poole
2018-03-19 18:30:44
2018-06-11 17:09:09
Habitat Partners in Times Free Press
http://www.glasshousecollective.org/wp-content/uploads/2016/08/Screen-Shot-2016-08-10-at-9.39.05-AM.png
653
969
Tara Poole
http://www.glasshousecollective.org/wp-content/uploads/2019/03/ghc-logo-large-2.png
Tara Poole
2016-08-10 13:43:27
2021-08-26 00:51:40
Residential Pride at the Beautification Blitz
http://www.glasshousecollective.org/wp-content/uploads/2016/05/Screen-Shot-2016-05-27-at-2.20.42-PM.png
408
972
Teal
http://www.glasshousecollective.org/wp-content/uploads/2019/03/ghc-logo-large-2.png
Teal
2016-05-27 18:46:24
2021-08-26 00:51:53
Beautification Blitz on June 4th